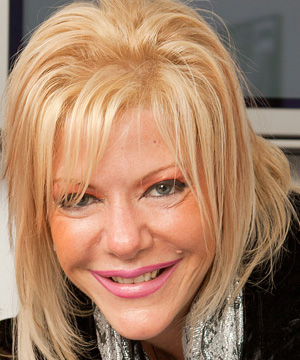 Perla Lichi, ASID is a renowned interior designer who has designed hundreds of luxury homes and palaces around the world. A specialist in art history, color, and space planning, she creates sumptuous, richly detailed interiors that many refer to as having "The Perla Lichi Look." Clients include doctors, lawyers, entrepreneurs and business people, well-known figures in the world of sports and entertainment, and royalty.
She is a champion of encouraging people to hire a professional interior designer and has given presentations in the USA and international venues. She was recently named spokesperson for high-end decorative hardware producer Bronces Mestre of Valencia, Spain. She is the exclusive UAE distributor of Enkeboll Fine Architectural woodcarvings, made in Carson, CA.
She has published four popular coffee table books, most recently, Palaces. Three previous books were published in a series entitled "Beautiful Rooms." Her work has been widely celebrated in magazines, newspapers, television, radio and personal appearances around the world. Her book, Palaces was recently featured in The New York Times and two prestigious Middle East publications—Arabesque and Lamasat—feature her work in almost every issue! Today she continues to expand the Perla Lichi brand through her design work and the development of proprietary lines including fabrics, custom throws, furniture, and more.
Some Professional Memberships and Affiliations
Florida State licensed interior designer, FL License No.1727, American Society of Interior Designers (ASID), National Association of Home Builders (NAHB), Florida Atlantic Building Association (BASF), American Hotel & Lodging Association, Allied Member US Green Building Council Member, Professional Consultant Interior Design for LEEDS Projects